This is
Bappa
Lahiri's first and exclusive interview after the demise of his legendary father,
Bappi Lahiri
. Bappa gets very emotional while talking about his father. Evidently, he was very close to the music maestro.
We spoke to Bappa on Thursday afternoon and had a video conversation with him. Bappa revealed a lot of things about his father and his relationship with him. See the full video below:

Here are excerpts from the conversation:
What are your earliest childhood memories with your father?

It has been a very difficult time for us, but Dad celebrated life. Which is why I am speaking to you.
My first memories of Dad are the images of him being busy in his work, people flocking around him, the clothes he wore, the sunglasses he donned. He took me on a flight when I was 8 months old; that was the first time he took me out. Despite being so busy, he was always present on my Annual Day at school and every other event; he was so busy that he had 3 studios booked for him every day; he would hop from one studio to another. But as I said, he would make it a point to be there when it mattered and gave us no cause for complaint.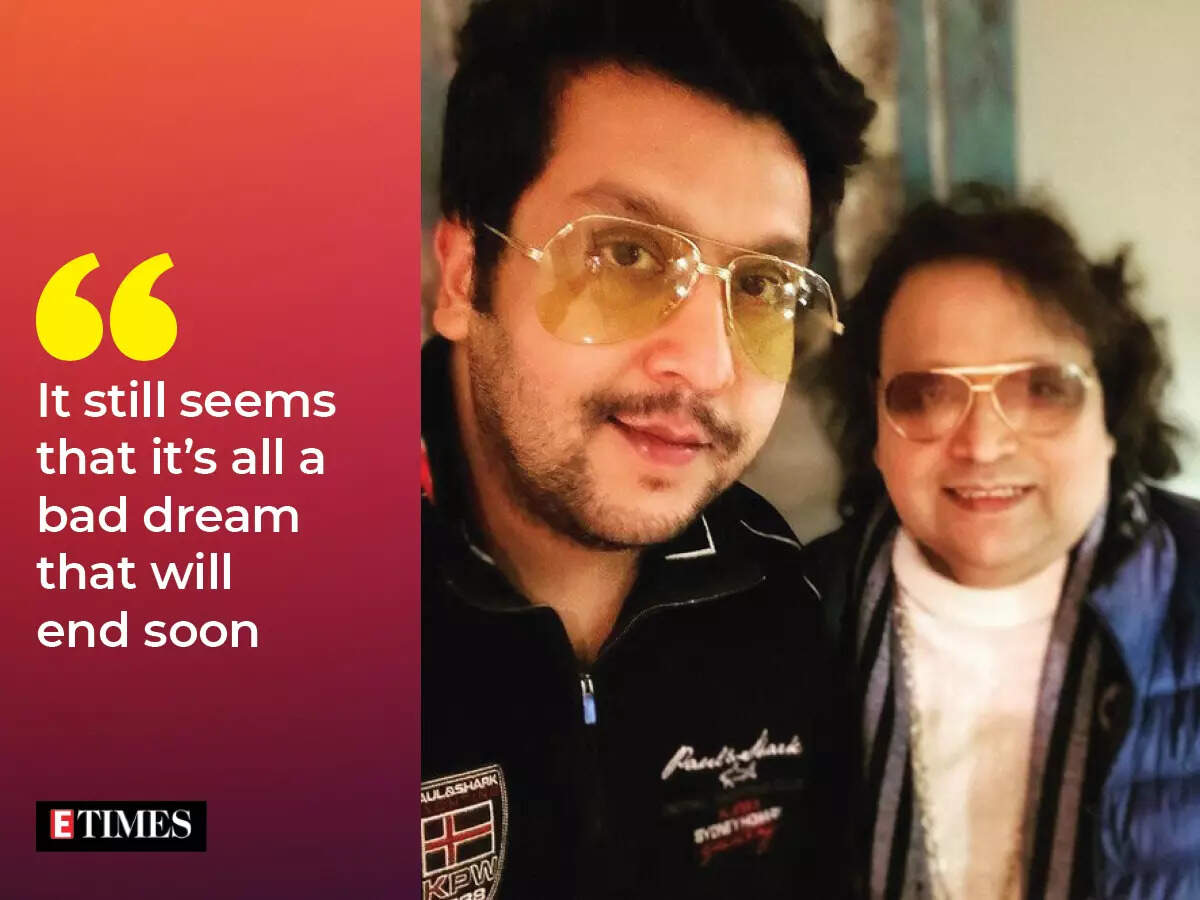 How did the gold chain, sunglasses and flashy clothes become a constant feature with him?

Dad loved Elvis Presley ever since he was a child. He had seen Elvis wearing a gold chain and he too started wearing one. But he wanted to create his own identity. I guess that's how the flashy clothes and sunglasses came into the picture.
But let me tell you that I used to get ragged in school because of Dad's sunglasses. I was questioned by other students why he wore them. It wasn't easy. But to think of it, today such things have become a trend. I remember telling him about how I was teased, but he wouldn't alter. Unko jo pasand tha, woh karte the. It was his style. Mind you, those sunglasses had a number (power).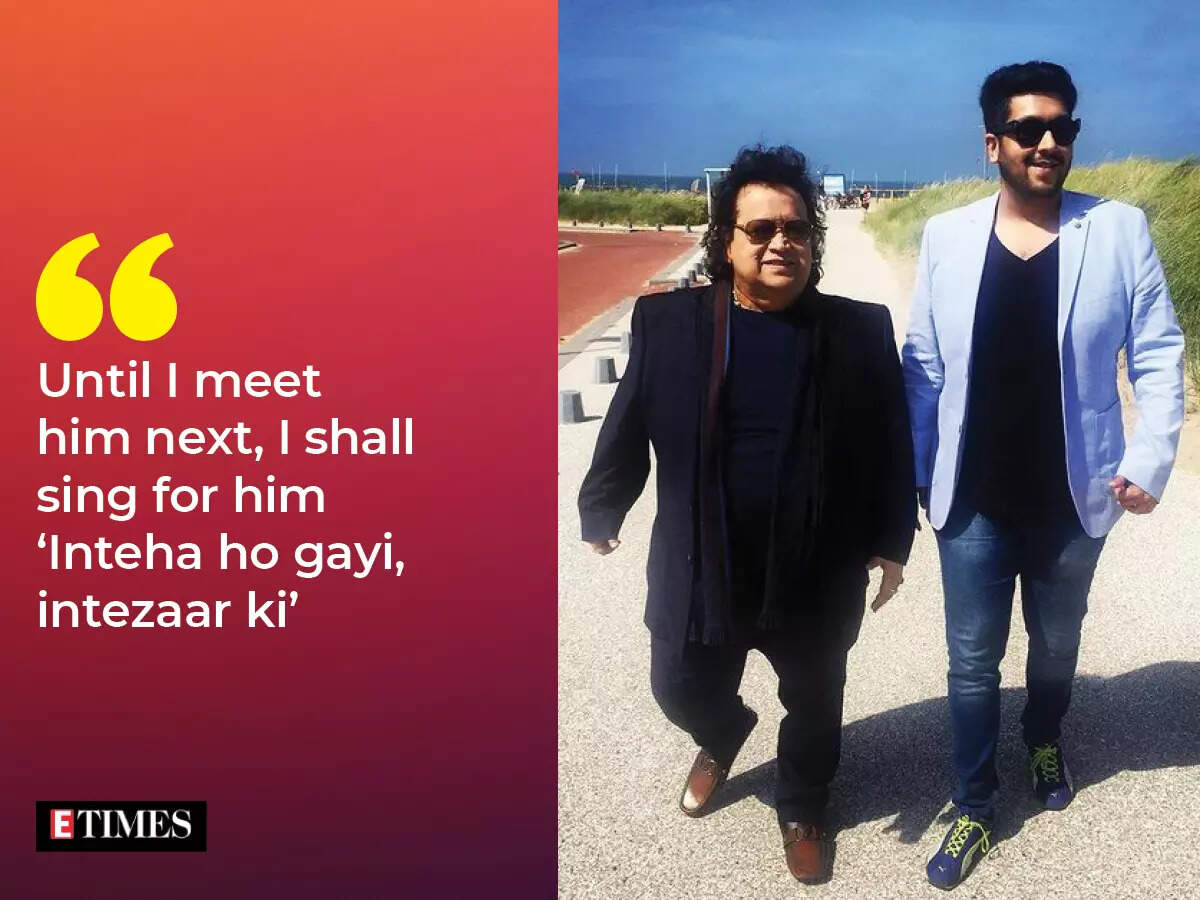 Did you tell your mother how students pulled your leg?

Yes, I did. But Dad was on his own when it came to his styling. I recall asking him why he wore sunglasses even 15 years ago: Dad, why do you need sunglasses in a flight at 5.30 am?
I remember people being very curious why he wore gold chains. But do you know
unke gold chains mein ek Bhagwan zaroor hota tha? If he forgot to wear that, he would take a U-turn and return home to get it, even if that meant that he would miss his flight.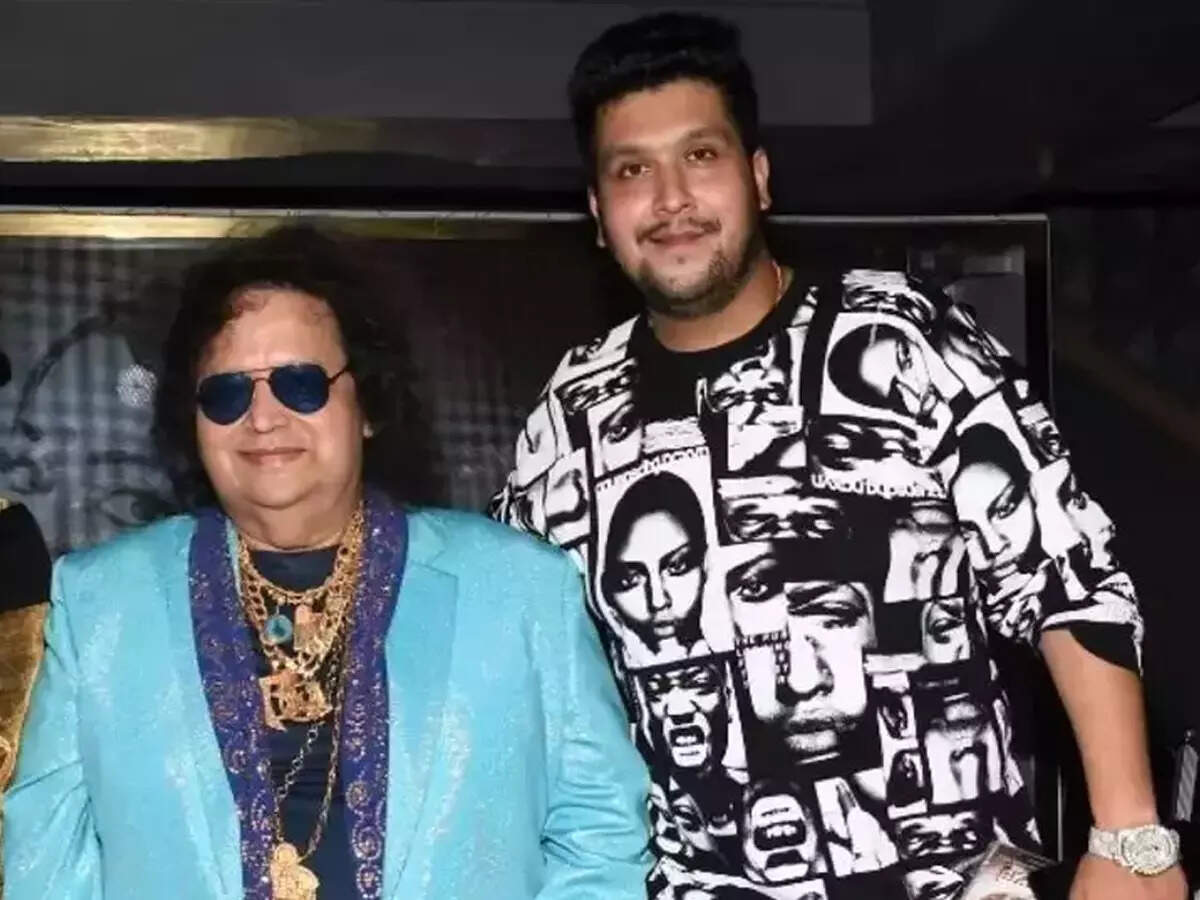 How did he decide which chain or pendant he had to wear on which day? Was there a chart that he had made and followed?

No, he had a set of chains and pendants which he changed as to how he felt I think on a particular day. He was very spiritual. I used to tease him that he was a saint born in a musical avatar. I know his music had lots of dance and disco but unke andar ek Bhagwan tha. He went to temples, he went to dargahs, he went to churches. It is very difficult to find people like him in today's times who remain grounded after so much success.
He loved going out for tea after his show got over. I recall he once going till the Saudi bridge, seeing the Madinah and praying from a distance, even when we were racing against time.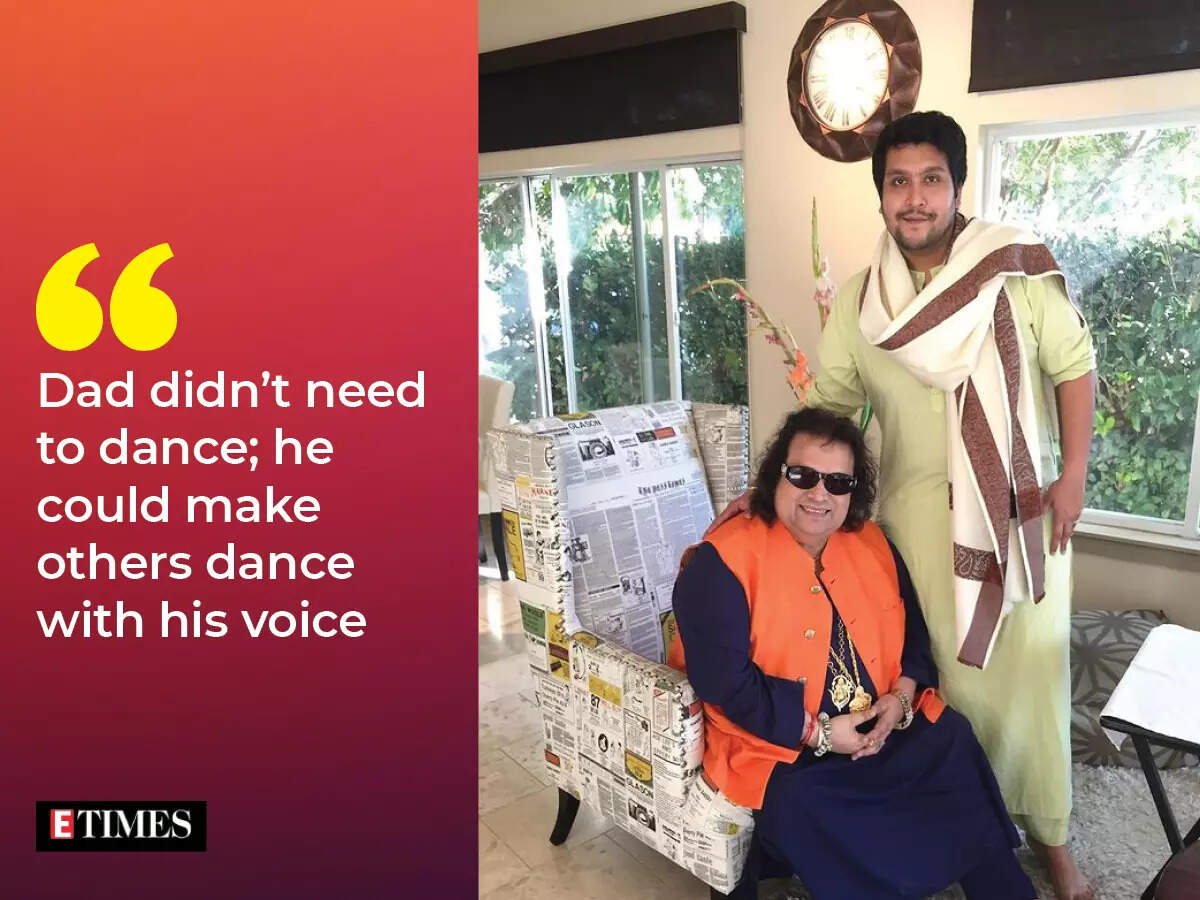 Do you recall him dancing in any of his shows or other projects?

Dad did dance a bit in the film 'Badhti Ka Naam Dadhi' with Kishore Kumar. He shot for a musical thriller which I would like to release. He was more of a performer; he could get the audience to dance in 10 minutes, kitni bhi security kyun na ho. He didn't need to dance himself; he would groove. He knew he could make others dance with his voice. He used to start with 'Dil Mein Ho Tum' and as 'Dil Mein Ho Tum' ended, the young and old both from the crowd used to start dancing.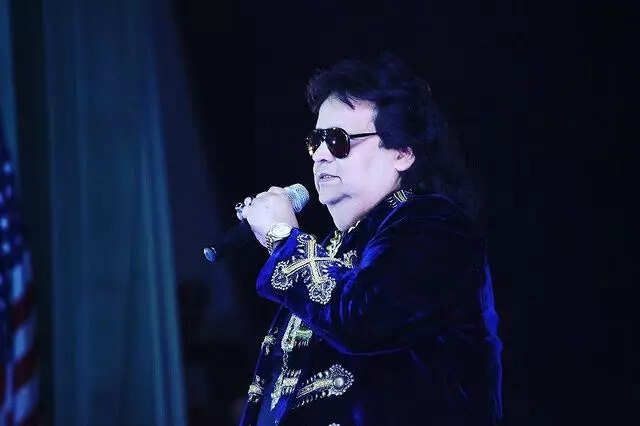 Was 'Dil Mein Ho Tum' of 'Satyamev Jayate' his most favourite song?

He loved a lot of songs, especially those of Kishore Kumar and Lata Mangeshkar. I remember Kishoreda had sung the scratch of 'Yaad aa raha hai' (from 'Disco Dancer') and he told Dad that the song would suit Dad far more than it would suit him. That set the ball rolling for him to go on to become even a singer.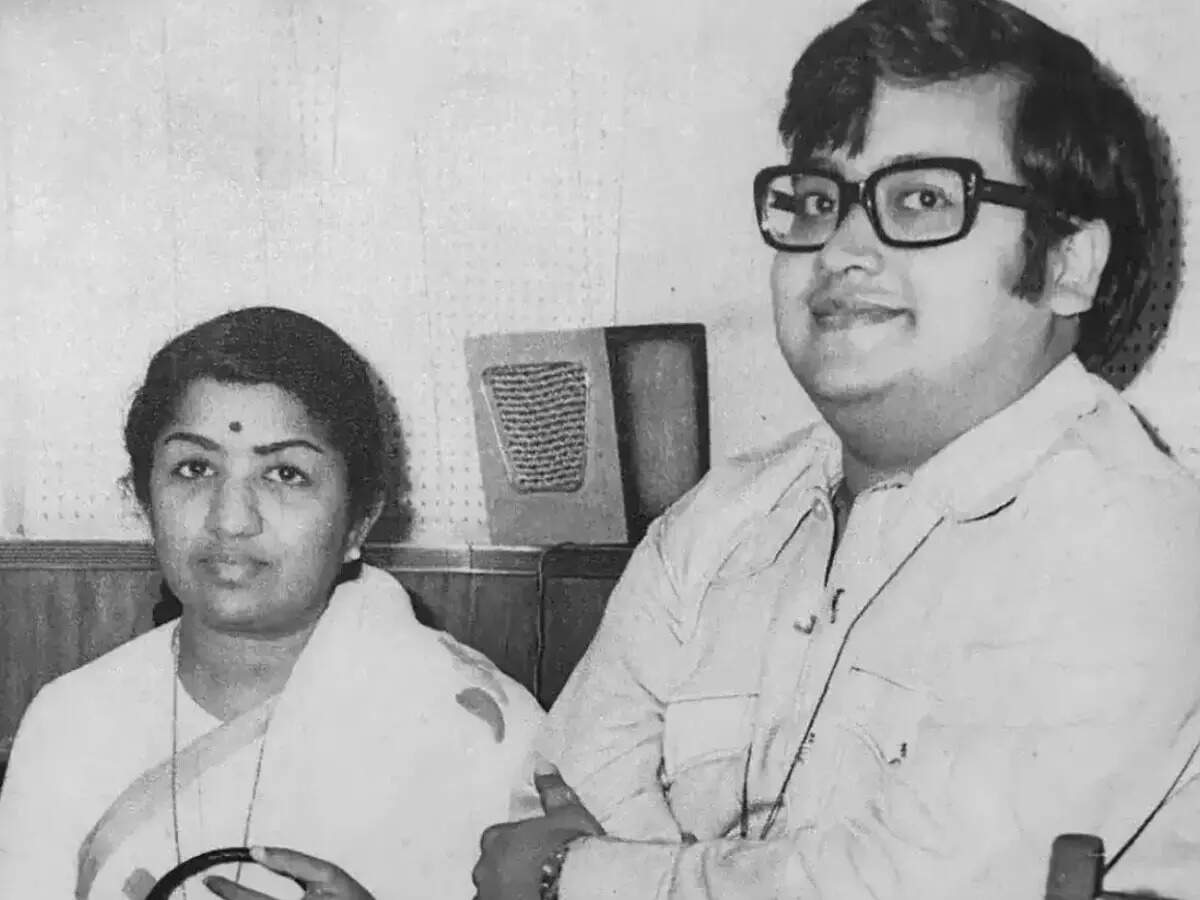 Like RD Burman, your Dad had a special quality. Despite his voice having an echo effect, it sounded like it was coming from the top…

I agree. I understand what you are saying.
Any incident that you cannot forget, something that happened when you were with him on an outdoor?

Well, the most famous one is of course a certain section of the people refusing to accept that he is Bappi Lahiri; he had tucked his gold chain inside a coat then. And yes, how can I forget something that happened so often- the audience asking for more in the shows and he coming back on stage to sing 10 more songs even if he was tired.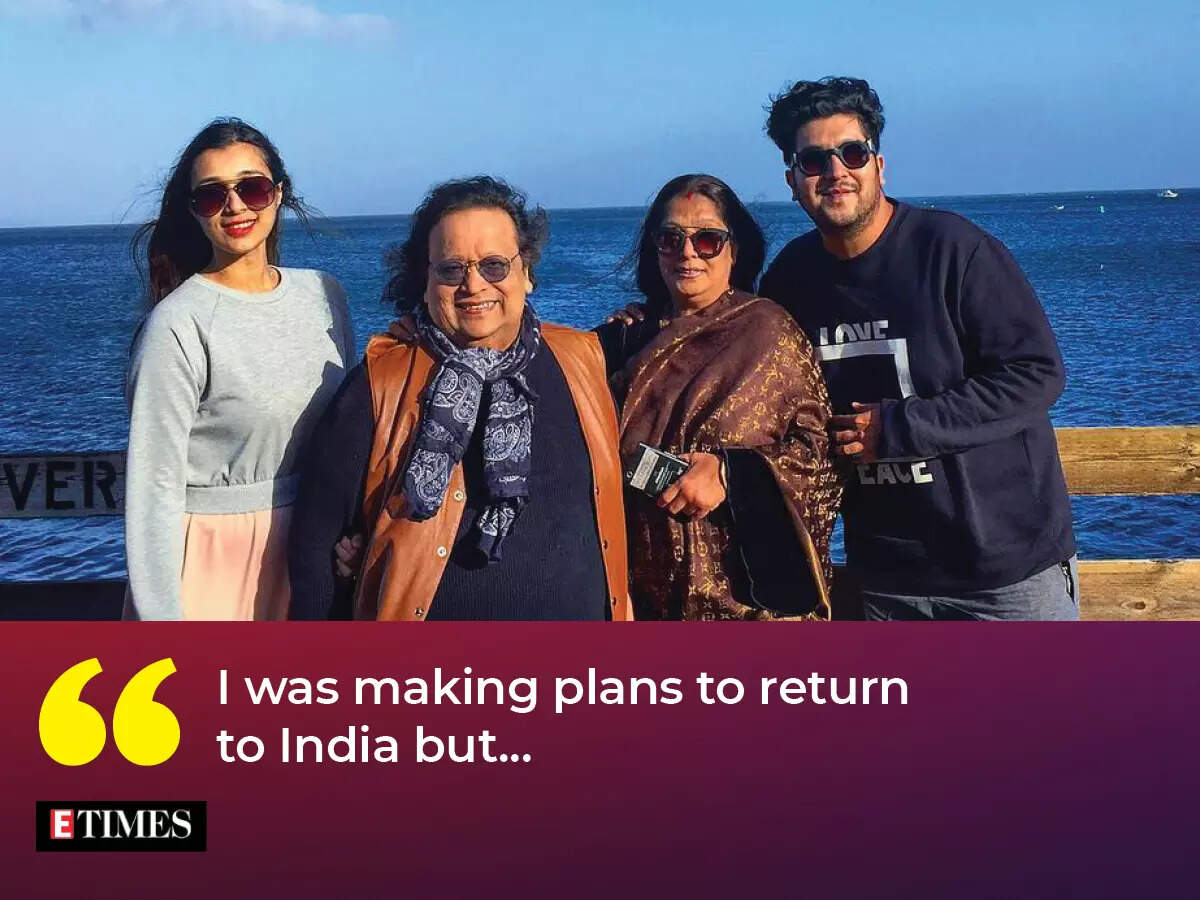 I was lucky to have interviewed him last year (See that interview above). His voice was sounding different then. Seemed, he was unwell…

He had an issue with his vocal cords but he was working on it. In November, I recorded 5 jingles with him. They will soon come out. He went to 'Bigg Boss', he did my nephew's album. Woh taqleef mein zaroor the but nobody expected that something so drastic will happen. The last 2 years were tough for him. He contracted COVID and he was most part of the time at home; that had a big impact on his life.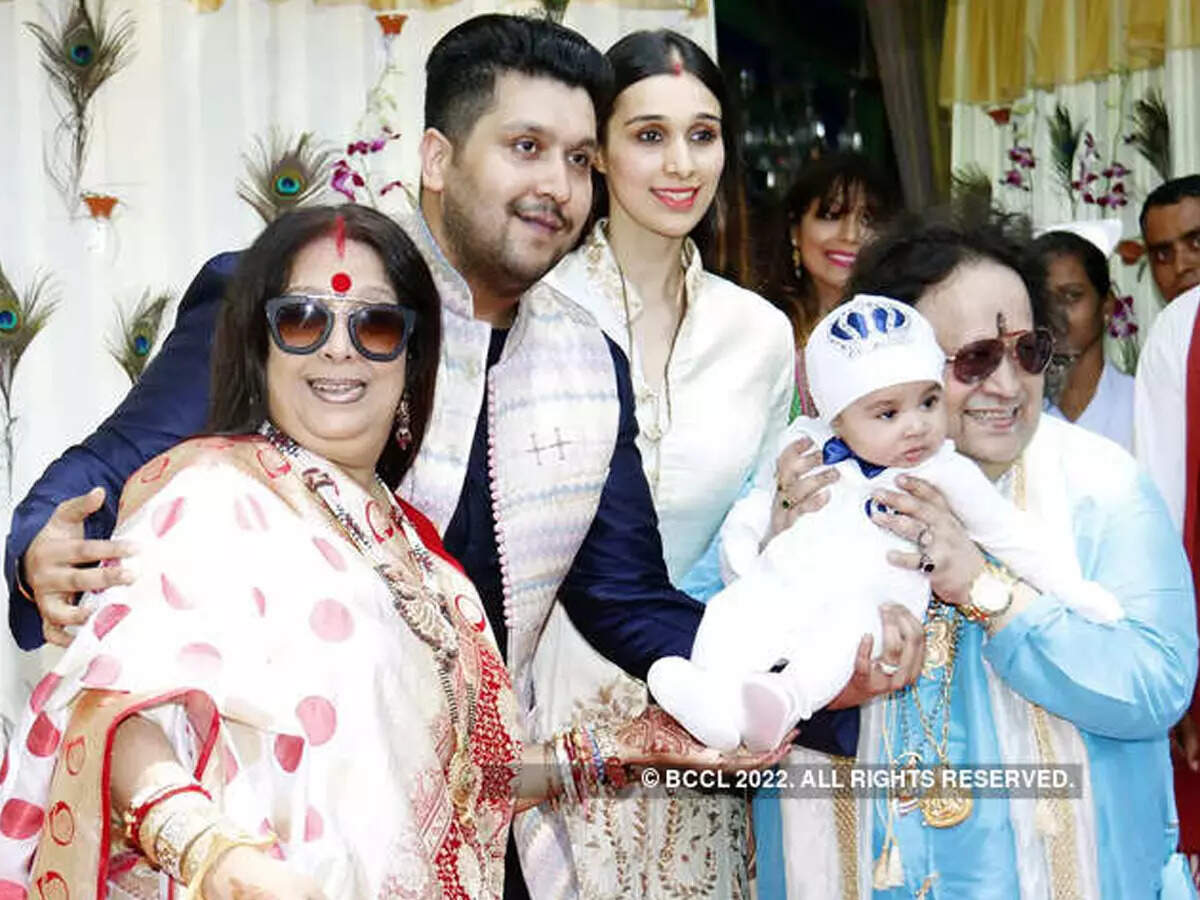 Do you remember what he last told you before you went to the US on December 3, 2021?

I had come in April, 2021. I was going back in July, he said ek mahina ruk jao, then it was my nephew's birthday and he said aur ruk jao, then it was my son's birthday and then mine – every time he held me back. I don't know if he knew… but he kept stopping me from going back.
When I eventually left on December 3, I told him that it would be he who would be coming to the US soon. But after a couple of months, he was admitted in the hospital. While in the hospital, he kept calling out my name. And I was making plans to come to India.
He had told me that
humko bahut kasht hoga if anything happened because he loved us so much. I think
kasht unko bhi bahut ho raha hoga because he was so attached to us. Words fail to describe what kind of a father he was. I am sure he is somewhere here listening to us.
He hadn't ever been admitted to a hospital before his illness. But he fought very hard. Life will never be the same again for us.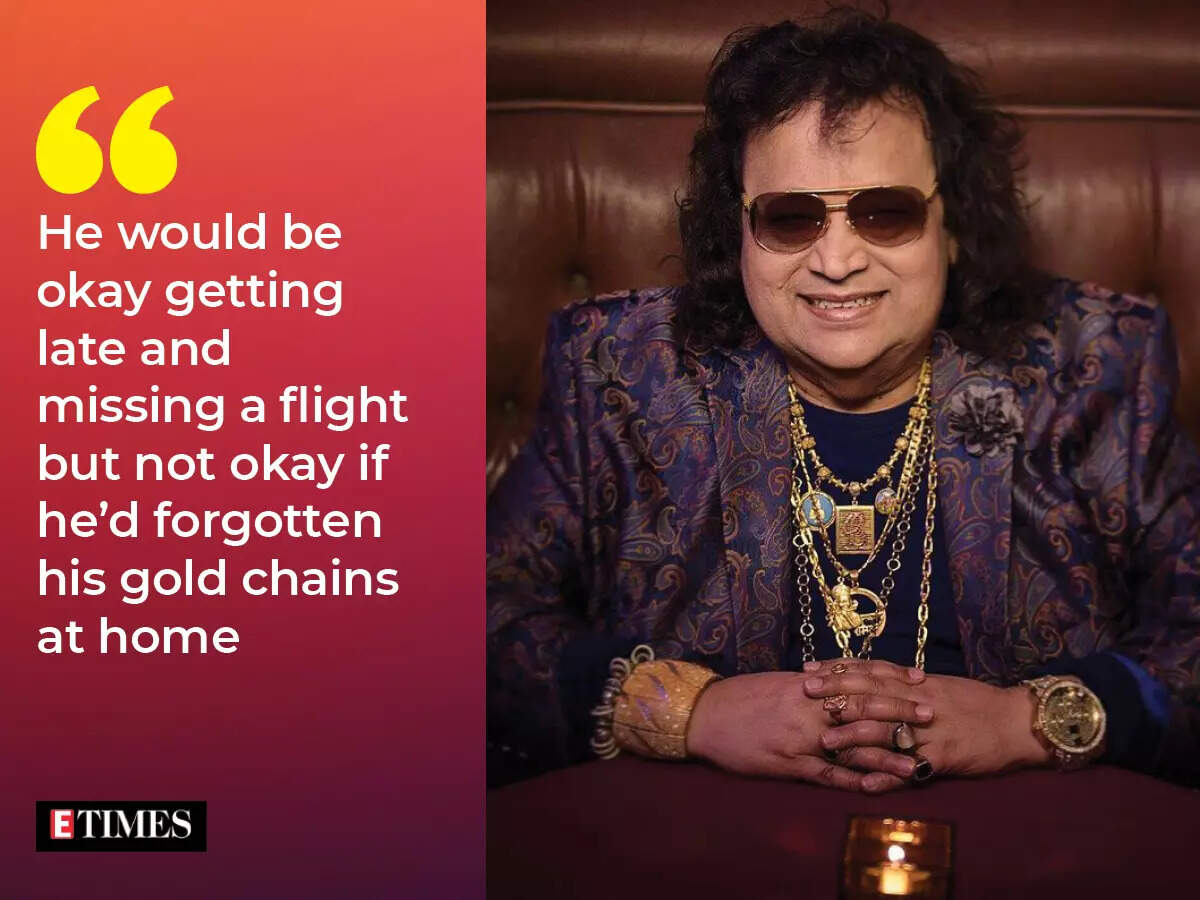 Your No.1 song of your father?

There are many and hence difficult to choose one. But I guess it has to be
'Inteha ho gayi, intezaar ki' (from 'Sharabi'). I will keep singing that for him until I meet him next.
It still seems like this is all a bad dream that will end soon.