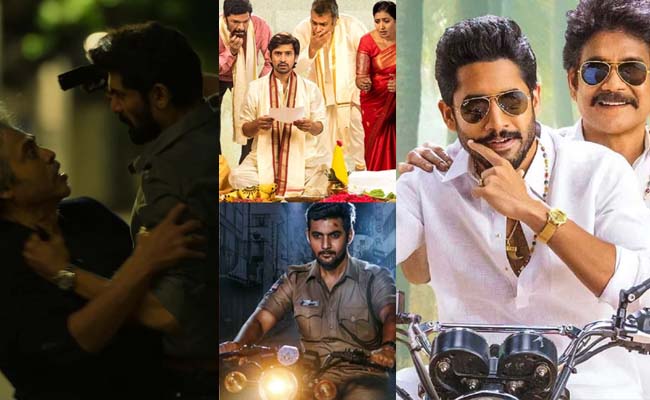 The situation of theaters changed after the Corona pandemic. The audience are not coming to the theatres to watch average budgeted or small films.
There is no patronage for some heroes even though their films get hit talk. So, some heroes have changed the route from movie screen to OTT space.
Raj Tharun who has been tasting bitter flops for quite some time stepped into OTT now. He is working in the web series Aha Naa Pellanta which is going to be streamed this month. He has chosen the genre that suits him. He is anticipating success with this which will help him to come onto the big screen again.
Adi Sai Kumar is also on a similar track. He is doing films without any gap but ending up with all flops. So he gave a break to films to check his luck on OTT space. He is coming up with a web-series with many popular character artists in it.
Already Sushanth also checked his luck with a web series which didn't go well. Naveen Chandra is also working on OTT films simultaneously along with his big screen assignments. Sreekanth also made his presence on OTT with the Chadarangam series.
Rana and Venkatesh are joining together for a web drama. Naga Chaitanya also worked in a web series titled Dootha. Nagarjuna is also on his way to OTT.
Thus, almost all the heroes know the importance of OTT as their second home. But piracy is killing this business. As soon as something gets streamed in an OTT platform, the same is getting uploaded on other free platforms. Measures should be taken to curtail this to safeguard this space.