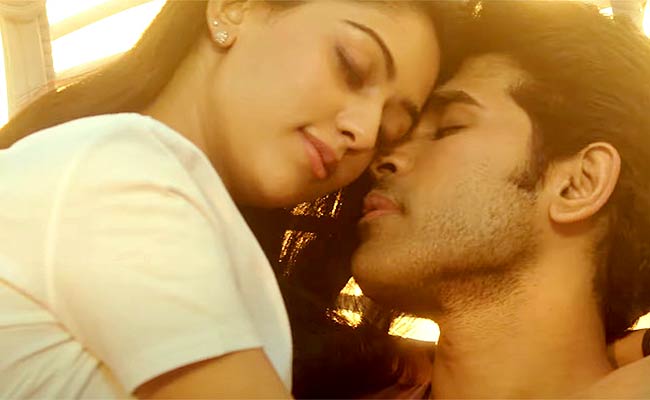 Today the film 'Urvasivo Rakshasivo' starring Allu Sirish and Anu Emmanuel is released in theatres. The film happens to be the remake of 2018's Tamil film 'Pyar Prema Kadhal'. 
There is a scene in the film in which Anu Emmaneul uses the 'F' word showing her middle finger. 
Surprisingly this word was not muted in the USA prints but only the middle finger was blurred. Similarly she uses another word in Telugu that goes like 'L**** Kodaka' addressing the character of Vennela Kishore. This word was also not muted.
The audience wondered how Vennela Kishore allowed this word in her dialogue during the shooting, in the first place.
Such filthy cuss words cannot be brought on to mainstream cinema where the audience of all backgrounds watch it. Some audiences definitely feel uncomfortable with such words.