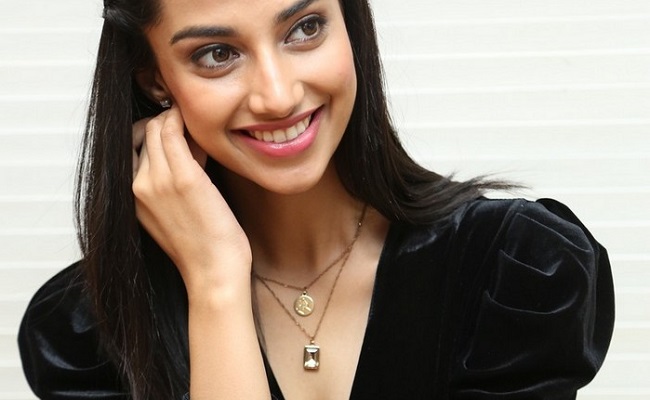 Ravi Teja will be seen romancing two glamorous divas Meenakshi Chaudhary and Dimple Hayathi in the upcoming actioner Khiladi which is due for release on 11th of this month.
Meenakshi says she initially felt it difficult to say her lines in Telugu.
"I gave my nod for the project without a second thought, as to work with a star like Ravi Teja. I feel great to have got such project as my second movie."
The actress says she doesn't care much about the length of her character, but she makes sure her role has importance to the story.
There is a lip-lock sequence between Ravi Teja and Meenakshi in Khiladi's trailer.
"I am aware of the intimate scenes from the beginning. Director Ramesh Varma informed me about these sequences when he narrated the story. I understand that such things are part of commercial films. I have no qualms in performing kiss scenes."
On the other hand, Dimple Hayathi says she got lots of item song offers, after her special song in Gaddalakonda Ganesh got wonderful response.
"I rejected all those offers, as I didn't want to typecast myself for item songs. I took break and waited for good opportunities. Luckily, I got Ravi Teja's film. All the three songs of mine are different from each other."
Dimple says she has played a lengthy as well as meaty role in Khiladi. "It's a first of its kind role for me."
The starlet says she lots 6 kgs for Catch Me song.
"I follow perfect diet regime which is the reason for my fitness. My director asked me to lose 6 Kgs weight for Catch Me song shot in Italy. Shoot got cancelled due to lockdown. I had to follow proper diet, besides regularly hitting the gym for 2 months to maintain slim body."
Khiladi is a first big project for both the heroines who hope the film will be a game changer for them!
New App Alert: All OTT Apps & Release Dates Under One App