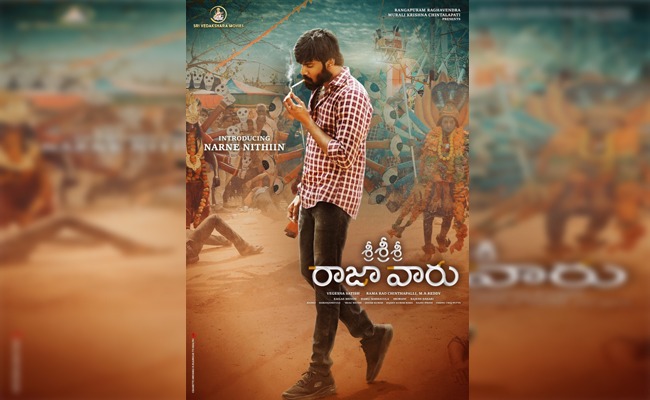 The first look of Sri Sri Sri Raja Vaaru, a film that marks the debut of NTR Junior's brother-in-law Narne Nithiin, has been unveiled.
The electrifying poster is set in a temple festival backdrop where folk artistes are seen dancing like Gods.  
The poster has in its middle Narne Nithiin, who is lighting a cigarette in style.
He is shown in side pose and there is enough intensity on his face. Even the letters in the title of the film have been designed like cigarettes. 
Sri Sri Sri Raja Varu is directed by Satish Vegesna, who hogged limelight with the award winning 2017 film Sathamanam Bhavati. Kailas Menon is composing music for the movie. 
Produced on Sri Vedaakshara Movies banner, Sri Sri Sri Raja Varu will be produced by Ramarao Chinthapalli and MS Reddy. More details about the movie are expected to be revealed soon.
New App Alert: All OTT Apps & Release Dates Under One App