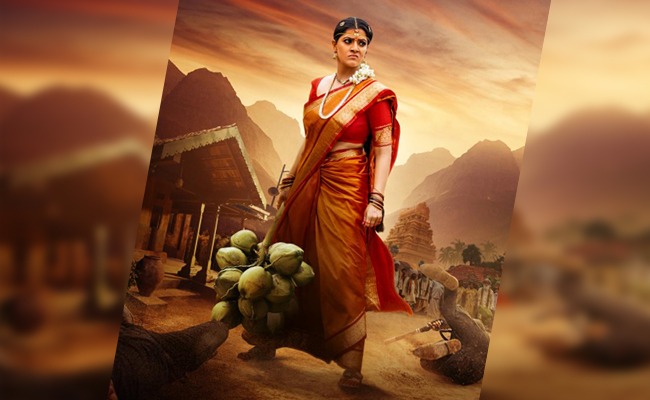 Varalaxmi Sarathkumar has become one of the most sought-after character artists, after the success of Krack and Naandhi.
She was roped in to play a powerful role in director Prashanth Varma's ongoing film Hanu-Man starring Teja Sajja in titular role.
Kannada star Sudeep has unveiled Varalaxmi's first look in the film, on the occasion of her birthday. The actress looks intense here as she carries a bunch of coconuts in her hand.
She, apparently, is bashing the baddies with the villagers around them. Varalaxmi appears in bridal getup here.
This poster makes an impression that she has played an influential role in the movie produced by K Niranjan Reddy under Primeshow Entertainment.
Amritha Aiyer is playing the female lead in this Pan India original superhero film which is in last stages of production.
The film's non-theatrical rights were sold for whopping prices, thanks to the positive buzz the film is carrying.
New App Alert: All OTT Apps & Release Dates Under One App