Russian forces expanded their offensive in Ukraine on Friday as they conducted airstrikes in new areas in the country's west, while Russian President Vladimir Putin approved the recruitment of "volunteers" from Syria and elsewhere to join the fight.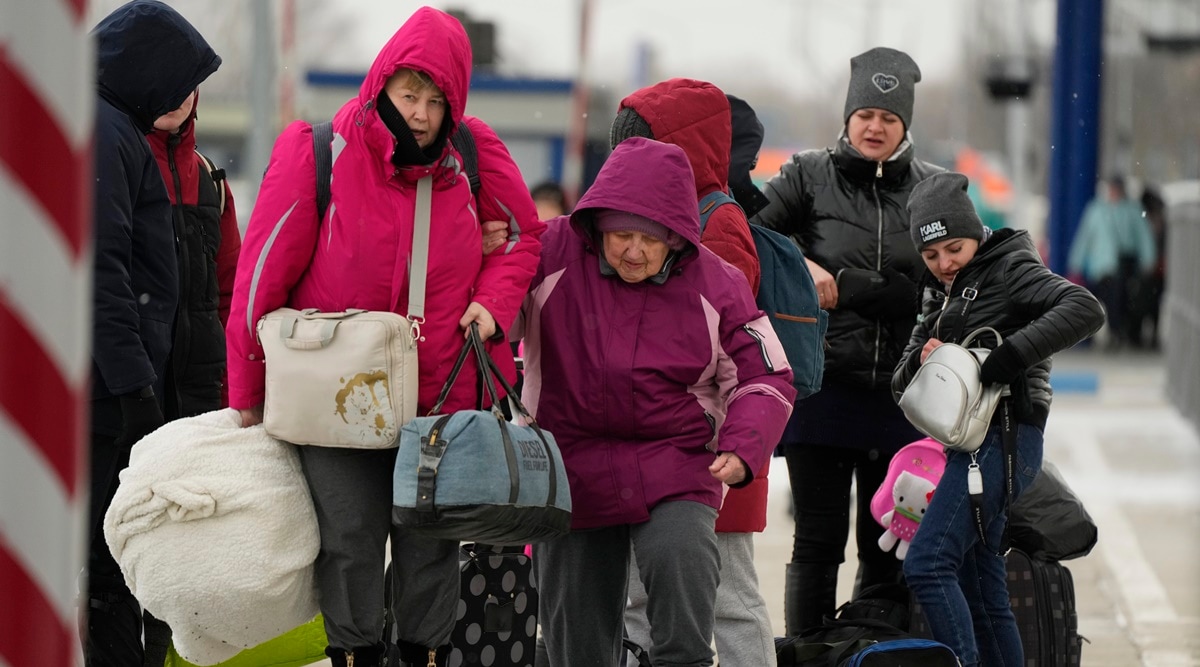 People carry their belongings after fleeing the war from neighbouring Ukraine, at the border crossing in Palanca, Moldova, March 11, 2022. (AP)
The West ramped up economic pressure on Russia, as the US and its allies downgraded Russian's trade status — the latest in efforts to further isolate Russia for the invasion. The war has forced more than 2.5 million people to flee Ukraine, while others seek refuge in basements, subway stations and underground shelters. More evacuations were expected, though repeated attempts to allow people to flee the besieged port city of Mariupol in the south have failed under continued Russian shelling.
Ukraine President Volodymyr Zelenskyy said via video from Kyiv: "It's impossible to say how many days we will still need to free our land, but it is possible to say that we will do it."
In the besieged southern city of Mariupol, the city council said at least 1,582 civilians had been killed as a result of Russian shelling and a 12-day blockade that has left hundreds of thousands trapped with no food, water, heat or power.
Russia's defence ministry said the Black Sea port was now completely surrounded and Ukrainian officials accused Russia of deliberately preventing civilians getting out and humanitarian convoys getting in. A new effort to evacuate civilians along a humanitarian corridor from Mariupol appeared to have failed, with Ukrainian Deputy Prime Minister Iryna Vereshchuk saying Russian shelling prevented them from leaving. "The situation is critical," Ukrainian interior ministry adviser Vadym Denysenko said.