Weather
Widespread power outages are possible.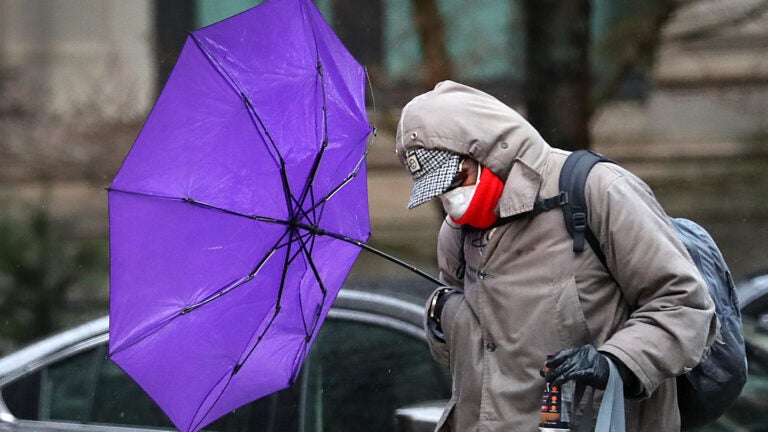 Those in eastern and southeastern Massachusetts should prepare for power outages Thursday night and Friday morning, as damaging winds are predicted overnight.
What was a High Wind Watch from the National Weather Service (NWS) is now a High Wind Warning for those areas beginning 11 p.m. Thursday until 9 a.m. Friday, and widespread power outages are expected.
The NWS predicts southwest winds between 25 and 35 mph, with gusts up to 60 mph in most of southeastern Massachusetts and up to 65 on the South Coast and on the Cape and Islands. The worst winds are expected to gust between 3 a.m. and 8 a.m.
The NWS advises avoiding being outside in forested areas and around trees and branches during the storm. If possible, remain in the lower levels of your home and avoid windows. If you have to drive, use caution.
The chance of rain Thursday night has gone down to 80%, and showers aren't expected until after midnight. Only a quarter to a half inch of rain is expected. The rain could continue until 8 a.m. Friday.
Temperatures on Friday are expected to reach a high of 61 degrees at 5 a.m. before dropping during the day, which should be cloudy and breezy, and reaching 34 degrees by 5 p.m.
There is a small chance of snow Saturday afternoon, evening, and overnight, ranging from 20% to 40% during that time. Sunday will be sunny but in the 30s.
Here's what local meteorologists are saying about the storm:
Daily Local Weather Forecast
Today
February 17


Mostly cloudy

Fri
February 18


Partly sunny with showers

Partly sunny with showers

55°
22°

Sat
February 19


Partly sunny with flurries

Partly sunny with flurries

40°
21°

Sun
February 20


Mostly sunny

Mon
February 21


Partly sunny

Tue
February 22


Showers

Wed
February 23


Intermittent clouds

Intermittent clouds

57°
33°
Newsletter Signup
Stay up to date on all the latest news from Boston.com